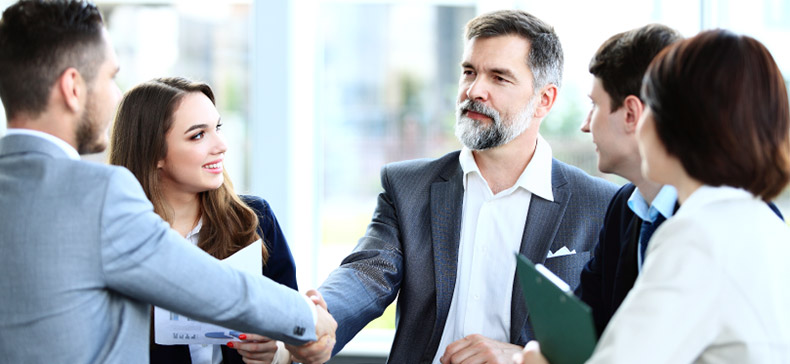 BrainSphere IT Solutions is the leading Business Automation Solution & Top ERP Solution Provider Company based in Dubai, UAE. We are a division of FACTS, UAE and we provide end-to-end Business Automation Solutions to various industry segments from Small to Enterprise level customers.
Brainsphere IT is a well-reputed Middle East Visionary in Business Automation Solutions, headquartered in UAE with its unique focus to provide comprehensive and integrated software business solutions and services to facilitate various businesses verticals.
Our portfolio of offerings include world class software solutions including ERP (Global and Custom) for Trading, Job Costing, Construction, HR & Payroll, e- Commerce, Integrated Business Management solutions and many more customized software solutions along with Software Development and Project Management capabilities.
In addition to Business Software Solutions provided to 500+ customers in the region for more than two decades, we have high accreditation alliance with industry leaders, and very strong technical team in the region to your business process automation requirements.
Our customers are from Corporate, Aviation, Hospitality, Engineering & Construction, Trading & Retail sectors across Middle East, Indian subcontinent and UK.
BrainSphere IT possess a very strong support system, a well-equipped and state-of-the-art development and support center, and a dedicated team of 50+ professionals who are based in the same region.
Having several hundred satisfied customers in the region with proven standards & best practices with specific in-depth industry experience and knowledge, we are always open to adopt innovative ways to turn ideas into real products. This innovative approach makes BrainSphere as the best ERP and HR & Payroll Software Companies in Dubai, UAE.
We follow strong project management methodologies based on PMI and ITIL. As a proactive measure, we follow a 360° customer relationship and project satisfaction reviews. Professionals & processes govern our support and IT operations. Having many global success stories in the past years, we collaborate with our clients to simplify their pain areas in their daily operations and to improve/streamline their business processes.
We are a Global Leading Supplier of world-class business software and infrastructure solutions with strong partners from each IT products and services verticals. With over 500+ implementations to our customers across the Middle East, we have built our success in understanding and meeting the needs of customers in their local markets.
Our Services
We offer an affordable and flexible IT solution and services for Small, Medium and Large Businesses. Our services will include:
Consultancy on
IT Assessments
Disaster Recovery Planning
CIO/CTO Services
Compliance
Technology Advisory Services