ERP Software Dubai - ERP Solutions Providers in Dubai - VAT Enabled ERP Software Dubai, UAE
Best ERP Solution in Dubai, VAT Enabled ERP Software Dubai, UAE
Which is the Best ERP in Dubai? (VAT enabled and Future-proof)
There are many ERP Software Solution providers in Dubai and the rest of states of UAE (Sharjah, Abu Dhabi, Ajman, Umm al Quwain and Ras Al Khaimah – RAK). You will agree to the fact that it is a humongous task to evaluate/ go through each vendor and his solution who is selling ERP Software in Dubai.
We believe that ERP vendor selection is like a marriage, being the first step of a long-term business relationship and choosing the right ERP vendor is critical for the future of your business.
Let us discuss how can we help you to identify the right ERP partner who provides the Best ERP in Dubai and provide future support that will meet support your current and future business growth/demand.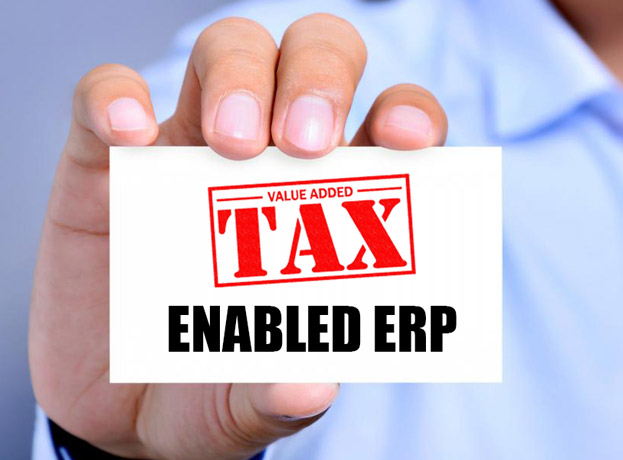 How can we choose the best ERP solution provider/ERP implementation partner in DUBAI, UAE?
List down your requirements in detail
When writing your business requirements, keep in mind that ERP Software provides comprehensive data analysis and multiple business process automation capabilities to make business simple and efficient. List your current business operations, pain areas, etc., and how ERP software can address those issues.
Example:
Do you need a Cloud ERP Solution?
Responsive design to access the solution through mobile devices?
What type of reports and data will help you to make quick and strategic decisions?
Discuss with all the stakeholders in the company especially senior-level executives who will engage and encourage change and new system.
If possible, form a dedicated team for product selection, vendor selection, product evaluation, company evaluation, training and implementation.
Budget and Resource
Allocating the right budget and resource is one of the key factors for successful ERP implementation. When budgeting for ERP Software in Dubai you should thoroughly research about hidden cost and other miscellaneous expenses. Most companies will calculate the major expense such as Software License fee, Hardware, and Annual Maintenance Contract etc. You should also calculate your resources involved and their time and effort. How your employees' time affects your business financially? How complex is the ERP system to train the technical and non-technical users? What is the user acceptance and convenience level to utilize the system capabilities and functionalities? Is the product capable to scale up according to your business expansion and need? What will be the cost if there is any additional requirements or customization? What will be the cost for additional users? What will be the cost additional division or company? What will be the hardware maintenance and upgrade cost? What will be the software maintenance and upgrade cost? And finally, calculate your return on investment.
Data migration is the crucial and the important task when implementing any ERP Software Solution. Without the right data, it is like Ferrari without Fuel or wrong fuel. Therefore, allocating the right resource to support the implementation team is vital.
Technology
Adopting the right technology and platform will take you halfway to the destination. Every Organization, management team, and their business practice is unique. Therefore, selecting the right technology for your business is crucial. There are several open source and global solutions ERP (SAP, Oracle, Microsoft, Infor, etc.. are some of the Global ERP providers) and many region-specific solution providers are also available who can give you the same benefits with higher levels of flexibility and support (More for Less). Eg. BrainSphereIT.com
Check for Industry Specific Solution
Industry Specific solution is a solution built to suit that specific Industry by thorough research and study about a specific industry and its business processes by an ERP vendor Dubai. For Example, FactsERP is a custom-built ERP Solution which can fit into eight industry verticals named Trading, Contracting, Fresh Food and food Stuff, Manufacturing, Textiles, Retail, Spare Parts and Human Capital Management /HRMS etc.
Custom-built solutions for any industry will be more specific to that particular industry and that can help to save a lot of time and efforts to implement and customisation.
Implementation partner and client reference
Selecting the right implementation partner is the most difficult part because the success or failure of ERP Software implementation depends on the capabilities and dependability of partner. There are many cases ended up in court against the implementation partner for project failure or delayed project delivery etc. Before finalizing the ERP in Dubai and selecting the implementation partner, make sure at least you get 3 references from the same industry and do a thorough market research about the ERP partners association with the product (Re-seller, dealer, distributor, Support model, Support and implementation team – offshore/onshore, selling own product etc).
If you still find difficulty in finding the right partner and the right ERP Dubai, do not worry we are here to guide you and help you in finding one. Reach us now at info@brainsphereit.com or Contact Us by filling the simple form.
One Quick details about Briansphere IT Solutions and our proven ERP in Dubai.

We offer complete VAT Enabled ERP Software in Dubai, UAE.
Our integrated business management solution provides real-time and accurate data to make informed decisions and improves the business performance.
We offer custom built ERP in Dubai for more than 15+ years.
The entire team (100% of Implementation and Support) is based in Dubai.
Our ERP Solution Dubai is custom built for General Trading, Auto Spare parts trading, Fruits & Vegetable trading, Manufacturing, Contracting, Retail, and Equipment Rental.