ERP Solutions Dubai - VAT Enabled ERP Software Dubai - HR & Payroll Solutions Dubai - Accounting Software Company in Dubai, UAE & Middle East
ERP SOLUTIONS PROVIDER COMPANY IN DUBAI, UAE AND MIDDLE EAST
BrainSphere IT Solutions is one of the leading ERP Software provider Company in Dubai, UAE. We Offer VAT enabled ERP software solution in UAE and GCC countries. We are the division of FACTS Computer Software House. We offer end-to-end ERP software solution in Dubai, Abu Dhabi, Sharjah and GCC countries. Our Business Automation Solution is a highly customizable for Small, Medium and Large Companies operating in Middle East.
Our approach is to combine our technical knowledge and domain expertise to meet the business requirements of our customers. We are proactive in our after sales service and will alert our customers of any malicious behavior that we find. Our team is diverse and talented in all aspects of ERP Software Solutions and HR & Payroll Software solutions. Our 15+ years of consistent ERP Software service in Middle East markets proves our passion and knowledge for technology. Being renowned as one of the Best ERP software companies in Dubai, UAE, the company has placed its footholds in the market with the vision of rendering reliable and focused services that helps businesses in creating influential administration in an organization.
ERP Software Dubai, UAE - ERP Software Companies in Dubai, UAE
ERP SOLUTIONS FOR VARIOUS INDUSTRIES IN DUBAI, UAE
ERP Software Dubai, UAE
FACTS group is a well-reputed and visionary in ERP Software providers in Dubai, UAE and Middle East. with its unique focus to provide comprehensive, integrated and customizable ERP software solutions and services to various business verticals. FactsERP is a World class ERP software solution for Trading, Manufacturing, Job Costing, Construction/ Contracting industries.
Brainsphere ERP gives you an in-depth real-time view into key suppliers and customers, inventory and provides financial performance indicators for a better enterprise resource planning. It also helps to eliminate redundant enterprise processes, lowering the overall business cost. Brainsphere ERP Cloud provides you the best in its class ERP software to streamline your procure-to-sale processes and takes care of your accounting and finance management among many other tasks that help you grow your enterprise.
The Purchase Management module aides to automate key transactions and provides approval workflows. Sales and Billing Management helps in elimination of bottlenecks and streamlines enterprise processes from sales quote to fulfillment, and timely invoice generation. Get shorter order cycles, fast delivery, custom configurations and timely service via the Customer Management. Enable efficient supplier and vendor management with the Vendor Management module to gain a competitive edge. Product Management promotes integration and data exchange among all business users. Organize, maintain and analyze financial data by Brainsphre ERP's Financial Reporting and use the Account Management module for financial consolidation to enable flexible, accurate and rapid reporting. Make your tax submissions to the UAE government within built-in Statutory Compliance within Brainsphere ERP. An easy movement of inventory and stock monitoring can be achieved via Inventory Management.
Because every company is unique, there's no single indicator that says, "You need ERP now!" However, the companies that would benefit most from ERP software Dubai often face problems and frustrations. Manage your enterprise better with the leading ERP Solutions Provider company Dubai, UAE, Brainsphere IT Solutions.
With Brainsphere's ERP software solutions, the sky is the limit. Turn your mammoth data into insights to make informed decisions. Increase your workforce productivity and get things done quickly and effectively with the robust Business Intelligence tools of our ERP software solutions, FactsERP. Read More
HR & Payroll (HRMS) Software Dubai, UAE
Our HR & Payroll Software solution Dubai, UAE is a comprehensive solution for small, medium and large companies. It is built specially for UAE, Bahrain, Kuwait, Oman, KSA and Qatar. It replaces paper-based, time consuming and error prone HR practice. It can be customized to suit your needs and meet desired level of automation. It uses state-of-the-art technology from Microsoft to streamline your HR and Payroll functional workflow. Our HR & Payroll Software software Dubai, UAE offers an end-to-end centralized HRMS software which integrates with the Payroll and Employee/Managers Self Service Modules seamlessly. Our HR & Payroll Software systems also offers to integrate with advanced bio-metric punching machines and third party software's/devices. Brainsphere's HRMS Software provides a robust and rule-based interface to manage employee profiles, documents, benefits, leaves, loans and salary calculations. We offer the best HRMS software in Dubai, Abu Dhabi, Sharjah, Oman, Qatar, UAE and Middle East.
Brainsphere's HRMS software facilitates advanced reporting tools along with notifications and alerts to take immediate actions on important documents and activities. HR & Payroll Software solution gives timely information about the document expiry and specific notifications to HR Managers. The advanced ESS module of our HRMS software makes the communication between HR department and other employees very easy and effective. Brainsphere's HRMS software Dubai offers modular implementation facility, so the customer can pick and choose the most required facilities as per their need and can enhance to full capability level later. Read more about our HR & Payroll Software solution in product page. Read More
VAT Enabled ERP Software Dubai, UAE & Middle East
UAE and other GCC countries have decided to implement VAT –Value Added Tax for Goods and Services. UAE government decided to implement the VAT in UAE from Jan 2018 and VAT registrations will begin soon by end of the year. It is mandatory for all the business to have VAT enabled ERP Software Solution Dubai or VAT compliant system Dubai in place to run the business smoothly. BrainSphere IT Solutions offers the VAT enabled ERP software solution in Dubai. BrainSphere IT Solutions Empowers hundreds of customers with VAT enabled ERP Software solution in Dubai, Abu Dhabi, Sharjah, Ajman and RAK and GCC.
We have implemented the best ERP software solution and HR & Payroll Software Solution in Dubai for more than 500+ clients in the time-period of around two decades. We have high accreditation with industry pioneers, and extremely solid experience in offering specialized solutions according to regional business requirements. BrainSphere IT Solutions takes after solid venture administration approaches in light of PMI and ITIL. As a proactive measure, we take after a 360° client relationship and venture fulfillment surveys.
Industry Experts with the application of best practices administer our support and IT operations. Having numerous worldwide examples of overcoming adversity in the previous years, we team up with our customers to disentangle their agony regions in their day-to-day operations and enhance/streamline their business with the top ERP software solutions and business automation solutions. Our clients are from Corporate, Aviation, Hospitality, Manufacturing, Engineering and Construction, Trading and Retail segments crosswise over Middle East, Indian subcontinent and UK using ERP Software Solution and HR & Payroll Software Solution. Read More
PROVEN IMPLEMENTATION & SUPPORT PRACTICE OF BRAINSPHERE IT
10,000+ Happy Users Worldwide.
HIMEL is the regional distribution center for the leading electrical company of China, Delixi Electric, in Dubai. Two years back when we started this project, we were looking for an ERP solution that could help us in doing our business smoothly and a solution which helps in Finance, Warehousing and Operations. Programmers and developers of FACTS team were able to understand my need and able to implement it in the system.
Mr. Naseem CP
Operations Manager, Himel International FZE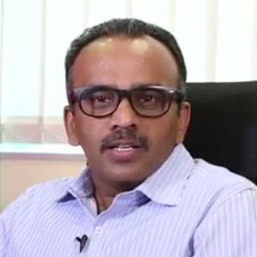 We are importer and distributor in Dubai for fresh fruit and vegetable from India and operates as the main distributor for the brand Bombay exports to the gulf. Daisy Fruit has long association with Facts Computer Software House from the year 2010. During this 7 years FACTS was able to give us solutions for our various accounting and trading problems that we used to face in distribution and collection processes in the market.
Mr. Pritesh A Shejwal
MD, Daisy Fruit Trading Co. L.L.C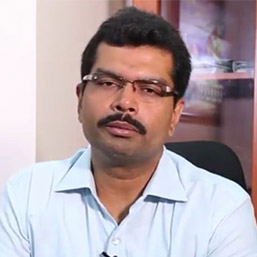 While I was in search of a new software that to meet my requirement, I received many proposals from different companies but at the end I decided to go with FactsSHARP (FactsHCM). I can see that decision what I have taken two years back was perfectly correct. Now, I could see that the HR system or HR function has become complete after we implemented the FactsSHARP (FactsHCM). When I discussed our customized requirements with the FACTS team I was not sure that they could copy it in the right way, but at the end it was amazing to see that FACTS team could exactly absorb what was my requirements.
Mr. Blesson John
HR Manager, Ansar Mall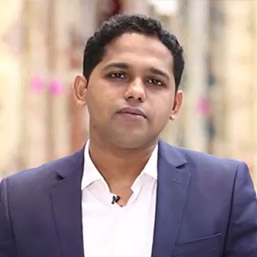 Our company started in 1988 and we are using FACTS software since 2011. Five years passed by and we are very much thankful to the team of FACTS because we could really improve our business with the help of their product FactsBMS. We are using finance and stock modules for various branches located in different countries. Different kinds of reports from FactsBMS helps us to improve our business by controlling inventory and by enabling us properly manage accounts receivables & payables.
Mr. Hussain Ali Khazraji
MD, Naseem Al Rafaidian Tyres & Batteries Trading